The accommodation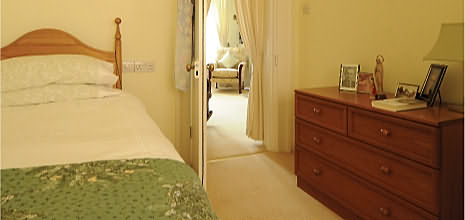 We have thirty-eight flats in Rochester Row; each has a sitting-room, bedroom, kitchen and bathroom. All are equipped with an alarm system to summon help in an emergency. Some have a small garden, or balcony.
The minimum age for admission is sixty, although in practice those taking up residence are often slightly older. Applicants must have a clear residential connection with Westminster and be able to look after themselves. A daily warden service is provided. If a resident becomes too frail to live independently we help them obtain support, but do not provide that support ourselves.
The cost of living is subsidised through the charity's endowment, although residents make a weekly maintenance contribution.
To find out more go to our contact us page.